Square Enix has announced a re-remake of a cult JRPG for the PlayStation 4 and Nintendo Switch. Star Ocean: First Departure R is the unveiled game and will be a remake of the PSP game original from 2008, which in turn was already a remake of the 1996 Super Nintendo JRPG that never left Japan.View image on Twitter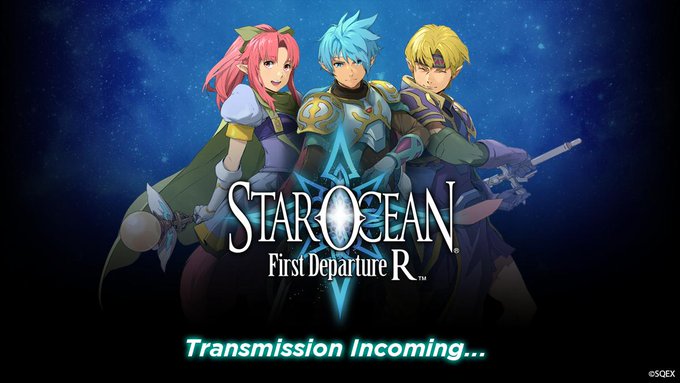 STAR OCEAN First Departure R, the very first entry in the #StarOcean series – setting course for PS4 and Nintendo Switch.

Keep communication channels open for further updates.5,4097:31 PM – May 25, 20192,743 people are talking about thisTwitter Ads info and privacy
Star Ocean first came out as a Japan exclusive in the mid 1990s on the Super Famicom, the Japanese Super Nintendo home console. It quickly went on to become a cult classic among fans of the JRPG genre but for whatever reason, the game sadly never made the journey across the Pacific and thus remained only known among the hardcore niche.
This finally changed more than a decade later, when Square Enix decided to create a remake of Star Ocean for Sony's handheld system, the PSP in 2007 with Star Ocean: First Departure. After a year of wait gamers in the West finally were able to experience Star Ocean for the first time in 2008. We enjoyed Star Ocean: First Departure a lot and felt the extremely long delay was still worth the wait. You can read more about our impressions in our original review for the PSP version here.
It seems, the game's fate is somehow bound to flame up roughly every decade as Square Enix once again has decided to offer the Star Ocean experience to an entirely new gaming audience by once again remaking the game. This time however, the base from which the remake is going to happen is not the first Star Ocean but the PSP remake.
Titled Star Ocean: First Departure R, fans of JRPG games who own either a PlayStation 4 or a Nintendo Switch will be able to experience the galaxy-spanning adventure in search of a cure for a mysterious new disease while also trying to end a galactic war. There's no release window for the remake as of now, so stay tuned for more news.