SEGA has unveiled the Genesis Mini. A mini retro-console bundled with 40 Genesis games which is coming this September 1st for just $79.99.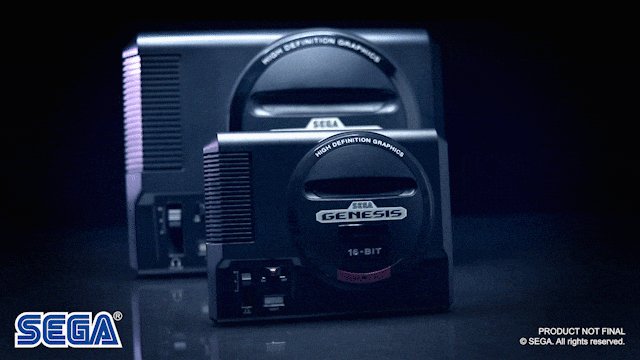 SEEEEGGGGAAAA!

The iconic SEGA Genesis returns September 19, 2019, with our lovingly crafted SEGA Genesis Mini for $79.99!

Simply plug-in and play 40 of the console's legendary titles, 10 of which we're announcing today.

Learn more and pre-order today: http://genesismini.sega.com 15.8K8:30 PM – Mar 30, 20196,658 people are talking about thisTwitter Ads info and privacy
After Nintendo and Sony, the third iconic console creator of yesteryear SEGA is now planning to release their own first mini console. The Genesis Mini is SEGA's answer to Nintendo's NES & SNES Classic Editions and Sony's PlayStation Classic. While the NES Classic and PlayStation Classic covered some of the most memorable games of the third and fifth console generations, the Genesis Classic is offering an interesting experience as it will compete with the SNES Classic for the best gaming in the fourth gen… in 2019.
The eternal console battle between the SNES and the Genesis was the most heated topic among gamers in the early nineties but this time, it's not about who is the better place with the best games but instead coexists peacefully as a celebration of timeless and nostalgia-filled gaming.
The Genesis Mini comes packed with a whopping 40 games which is a large instant library and should keep buyers occupied for a long time. If we keep in mind how quick the hacking scene for the previous retro mini consoles evolved however, it's highly likely that the Genesis Mini will also become enhanced by loading different and more games on it very soon.
Nonetheless, not everyone wants to deal with the hassle of hacking and as such, here is the list of the ten unveiled games so far that will come bundled with the Genesis Mini.
Ecco the Dolphin
Castlevania: Bloodlines
Space Harrier II
Shining Force
Dr. Robotnik's Mean Bean Machine
ToeJam & Earl
Comix Zone
Sonic The Hedgehog
Altered Beast
Gunstar Heroes
The Genesis Mini will include 2 Wired Control Pads that are loving recreations of the original Genesis gamepads. It's the original 3-button variant.